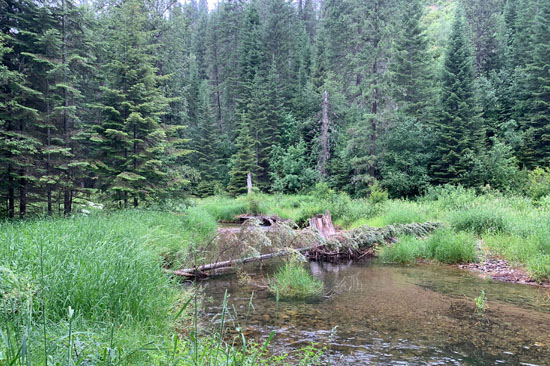 SOLD
Shangri La has been discovered in Idaho!
This stunningly beautiful, apx. 97 acres, is nestled in its own small valley with Trout Creek (actual name) running right through it. The St. Joe River is home to various species of fish, including native Cutthroat Trout, and is only a half mile away.
Trout Creek is surrounded by a lush "enchanted forest" with numerous places to build your hidden palace. The area is home to elk, deer and moose. The entire St. Joe Valley is a sportsman's paradise with hunting and fishing right in your front yard. Marketable timber on property. There is nothing like this anywhere – a one of a kind opportunity to own your own Shangri La.
Location: Shoshone County, Idaho.
MLS#: 20-5988.
Price: $499,000.